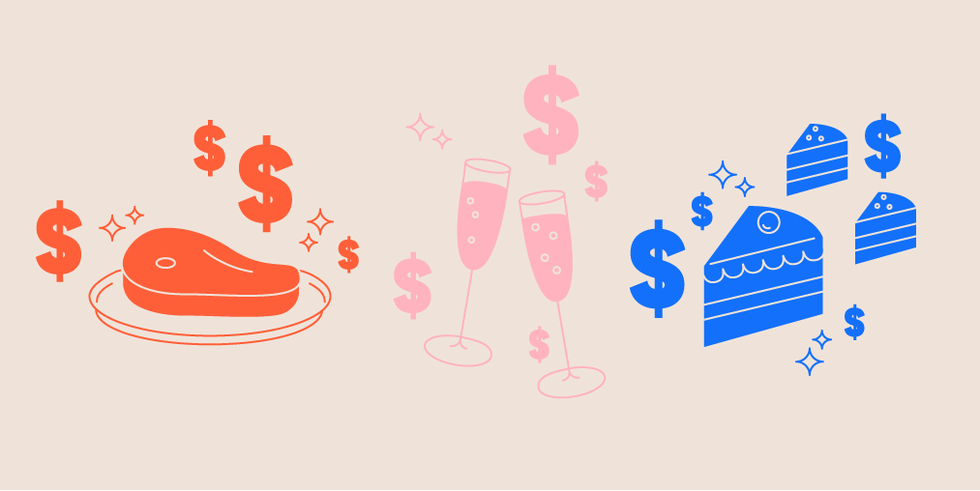 20 Game-Changing Wedding Food Budget Tips From Caterers And Wedding Planners
Breaking news: Weddings are expensive! Ok, so it's not breaking in that it's brand new, but it's breaking in that it'll break your heart to know the amount of money that goes in to feeding and liquoring up your guests. In an attempt to help you out with that, we spoke to five wedding caterers and planners about when you can cut costs wisely from some of the most expensive (and important) parts of the evening—the food and drink.
According to these professionals, brides- and grooms-to-be allocate anywhere from 30 to 50 percent of their wedding budget to food alone, which can mean spending anywhere from $80-$250 a person. They want you to know that it doesn't have to be that way. And—and!—that being smart about slashing costs won't compromise the quality of your wedding #eeeats. Mind-blowing, crazy-informative, genius wedding food budget hacks, coming right up.
Author Info