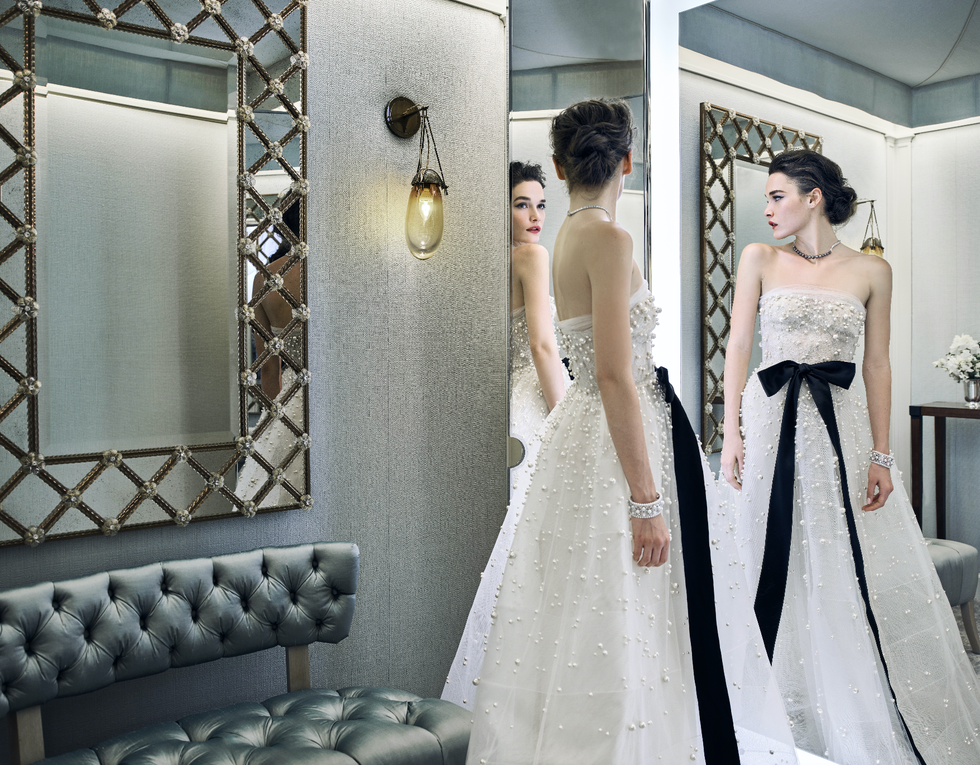 How to Shop for a Wedding Dress—When Bridal Salons Aren't What You'd Expect
There is A LOT about the wedding planning process that no one tells you about. Even one of the most hyped events—dress shopping—can leave a bride-to-be feeling uninspired.
For most of us, purchasing a wedding dress is a major expense (maybe the most we've shelled out on anything, except for perhaps a car, condo, or house) and we expect the people, places, and product involved in the process to reflect both our financial investment and the importance of the occasion. Unfortunately, this is not the makeover scene in The Devil Wears Prada or the trip to Paris in Bridesmaids. It's not even Say Yes to the Dress.
We've seen the good, the bad, the ugly–and the chic, the innovative, and the inspiring. So, some advice on what to expect, avoid, and know when you're bridal shopping:
Author Info