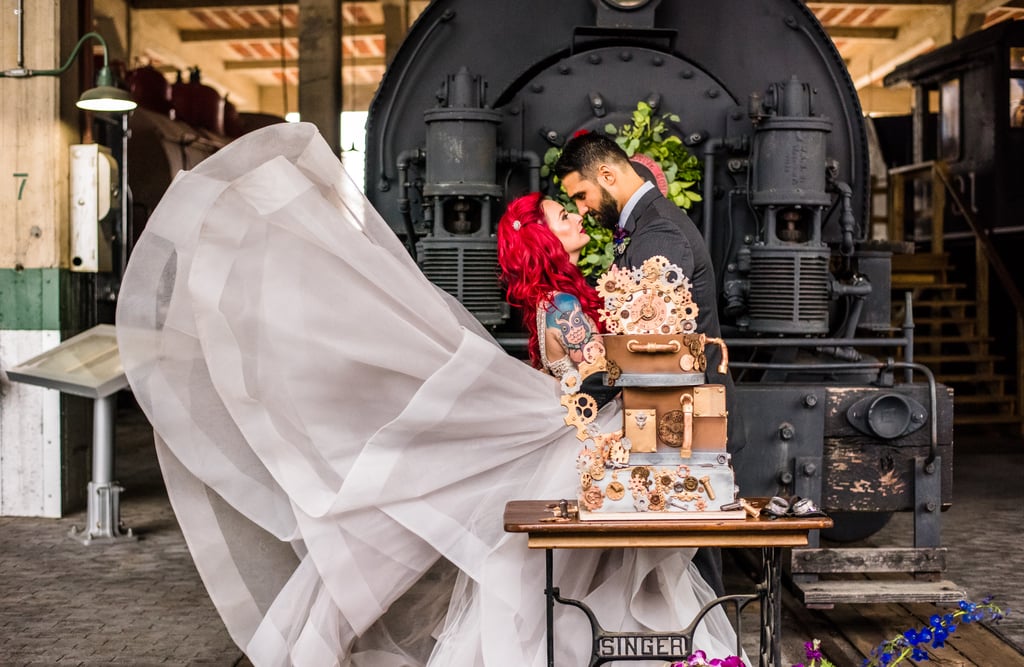 This Stunning Steampunk Wedding Includes a Cake Made Out of Nuts, Bolts, and Wheels!
The Industrial Revolution was monumental for technological advancements — and also a surprisingly cool source of wedding inspiration. This steampunk-themed styled wedding was the brain-child of event planner Victoria Stallings. Now, you might be wondering what exactly is "steampunk"? Most people would define it as a sub-genre of science fiction that draws inspiration from the industrial era.
This wedding perfectly encapsulates the beauty of the steampunk genre. The venue included an actual steam engine train — a popular trope of the industrial era. All attendees wore outfits inspired by Victorian silhouettes with a dash of retro-futurism. The wedding also featured a show-stopping cake that were topped with an array of nuts, bolts, and wheels.
Read more from source article >
Author Info